LinkedIn has established itself as one of the most effective online networking tools for professionals and businesses around the world. Contrary to popular belief, LinkedIn is not just a place for long-form B2B written content. LinkedIn video content now surpasses traditional written content, both in terms of impressions and leads generated.
Whether you are a professional or a business, incorporating videos into your LinkedIn networking strategy is critical to its success. Here, we'll take a look at the different types of LinkedIn videos, how they apply to your networking strategy, and the best methods and settings to adopt to make the most of each one.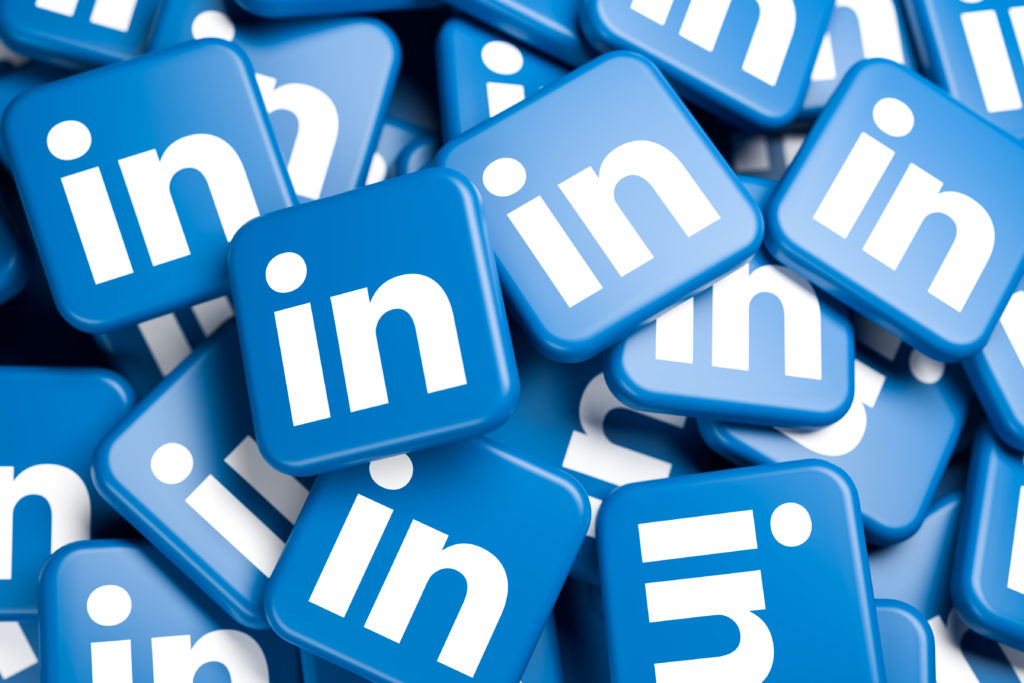 How to add a video on LinkedIn
Adding videos on your LinkedIn updates, articles, or even your LinkedIn profile page can be a great way to make new contacts, stand out, or connect with people in your network.
Fortunately, LinkedIn has a native video option for status updates, allowing you to upload videos directly from your computer. For articles, you will still need to embed your videos from a service like YouTube or Vimeo using the video URL, but the process is straightforward.
Here are the types of videos we'll cover:
Native videos on LinkedIn
Advertising videos on LinkedIn
Videos embedded on LinkedIn
LinkedIn Company Page Videos
1. Native videos on LinkedIn
LinkedIn native videos are videos that you post to your LinkedIn timeline. These can be done professionally or recorded via a phone and displayed directly. You upload a native LinkedIn video by clicking the video icon in your feed, then selecting the video from your files. Due to LinkedIn algorithms, native videos generally get more impressions and engagements.
The more users who watch your native video, the more LinkedIn shares the video with other users (even outside of your network). LinkedIn native videos are a great tool for showcasing your expertise, brand, or products. By creating engaging native video, you can increase your visibility and grow your business by increasing brand awareness.
A native LinkedIn video is a great way to showcase your skills and make yourself known to the world.
2. Advertising videos on LinkedIn
LinkedIn video ads are sponsored advertising campaigns that appear in the LinkedIn feed. These are mostly corporate videos aimed at increasing their brand awareness and lead generation, as they typically have more impact and engagement.
Your ad could be the factor in your business success or failure. That's why you need great advertising video to help increase your conversions.
3. Videos embedded on LinkedIn
Most brands download videos from video platforms like Vimeo or YouTube and then link them on LinkedIn. You can use an embedded video as an update or posts on LinkedIn Pulse. Videos embedded on LinkedIn are displayed on the news feed the same way they are displayed on the platform where they were originally posted. Their original caption is usually found at the bottom of the player.
If you want a video that will show on your LinkedIn profile itself, there is a workaround that is to create a SlideShare presentation, add a YouTube (or Vimeo) video to the first page of the presentation, and then embed this presentation on your LinkedIn profile.
Vimeo and LinkedIn
In 2018, Vimeo and LinkedIn developed a partnership to share Vimeo videos on the professional social network, and more particularly on company pages. While all platforms have already widely integrated video, LinkedIn was still far behind on this subject.
Publishing on LinkedIn pages directly from Vimeo
The professional social network belonging to Microsoft now wants to facilitate the publication of videos on professional pages by strengthening its integration with the Vimeo multimedia content sharing solution. Subscribers to the video platform will thus be able to directly publish one of their creations on their professional page from the platform by clicking on the "Publish on a LinkedIn page" button. He will then have access to analysis tools, from LinkedIn, to measure the performance and engagement rate of the video. Beyond simply sharing video via URL copy and paste, LinkedIn wants to simplify the use of this media on its platform by emphasizing analysis and engagement.
The tool for posting directly to LinkedIn complements existing tools for posting to Facebook, YouTube and Twitter. The option is available with paid Vimeo subscriptions.
How to Download a Vimeo video using YTD Video Downloader & Converter
Step 1: Choose YTD
The easiest way to download videos from Vimeo is to use a video downloader. You should be careful which one you choose, as there is no guarantee of the quality of the downloads and some of these services may contain intrusive advertisements. YTD can also download from a very long list of other sites.
Step 2: Copy the URL of the Vimeo video
To get started, find the Vimeo video you want to download and copy its URL from your browser's address bar. Then go back to YTD Video Downloader & Converter and paste the URL in the box shown. Click the Download button to start the conversion.
Step 3: Download your Vimeo video
Before starting the download and save, you can customize the download quality through the appropriate drop-down menu and the folder where our videos will be stored. Those automatically set are the best available quality and the "My Documents" folder.
Just click Download and the video download process will begin.
4. LinkedIn Company Page Videos
Company page videos are a great tool for showcasing the quality and expertise of your business.
As the name suggests, company page videos on LinkedIn are videos that companies post to their professional pages. Company Page Videos were also launched in 2018 and have proven to be very effective in building brand awareness and making new connections while increasing leads. According to LinkedIn, corporate videos are five times more likely to spark a conversation among members than any other type of content. One tip to keep in mind when using company page videos is to make sure that they provide value to your followers. This shouldn't be just a selling point.