Like all of us, you've already spent a number of nights watching YouTube videos. Some of you have even made this platform a source of income and empowerment. While others use it to boost their business.
No doubt you thought to yourself: I also want to create a YouTube channel and make some money. Using YouTube for your business is a good idea. You should create a YouTube channel.
It is important to point out that there are over 300 hours of new videos every minute that are uploaded to YouTube.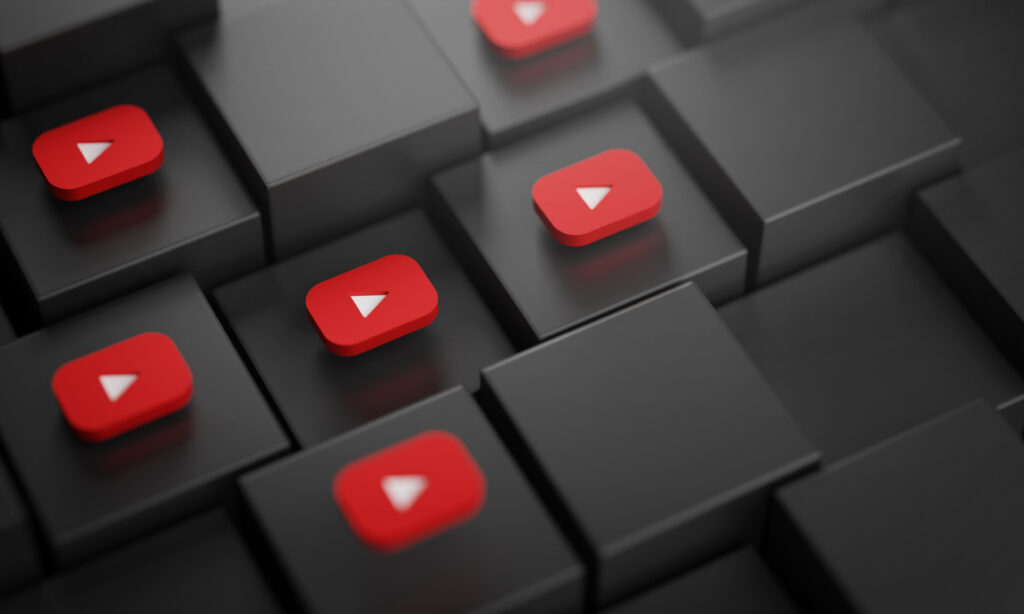 Why You Should Create your YouTube Channel
Many people use YouTube as a marketing tool because the videos are stored on their servers forever. In addition, YouTube allows them to showcase your skills and qualities without the effort of prospecting.
Here are the reasons why you should create a YouTube channel:
Strengthen SEO: the YouTube channel allows you to benefit from better visibility on the Internet.
Develop new content: know that videos and media are of the utmost importance to your business.
Increase the visibility of your business: creating a YouTube channel allows you to increase your visibility on the web.
Create a community around your brand: indeed, the possibility of creating a real community of customers and prospects around your brand is another good reason to make a YouTube channel.
Reach a wider target: By launching your YouTube channel, you will reach a more general target than that of your blog because your videos are alongside other expert videos on similar topics.
Generate additional income: By associating your YouTube channel with the Google AdSense monetization system, you can generate additional income.
Sell professional training: to host your paid training videos, it is possible to create a private YouTube channel.
Having a YouTube channel to film your business premises and your team can be a great way to build trust with your customers. It also allows you to set up your presentations in a professional manner. The reputation of your business will be enhanced.
Remember, the purpose of your YouTube channel is to build a community around your videos so that you can market your business to a large audience. Indeed, if your community appreciates the videos, they will quickly make the rounds of the Web.
The creation of your YouTube channel allows you to share the life of your company, its products, its services. And all this is possible without wanting to become famous on YouTube.
How to properly start your YouTube channel
The first question you need to ask yourself for your channel is where your channel is going. When an airplane takes off in general, it knows where it is landing. So you need to know where your channel is going to land. And for that, you'll have to ask yourself three questions:
First question: why are you creating this channel? Is it just to be a star or is it to help others?
Second question: Who is your channel intended for?
Third question: what will I bring as a value, as a benefit to my visitors?
How To Create a YouTube Channel for Free?
If you have a Google Gmail account, you automatically have a YouTube account, but no channel. And to have a public presence on the YouTube platform, the first thing to do is to create your YouTube channel from scratch.
Go to your YouTube channel
To create a YouTube channel and grow your business on the world's first free video platform, follow these steps. You need to have a Gmail account, then access YouTube connection, then you have three options to create your new YouTube channel:
Option 1
Create a new YouTube channel on PC.
Option 2
Create a YouTube channel on phone.
Option 3
Create a YouTube channel on tablet.
Choose A Cover Photo and Create a Logo for your YouTube Channel
When you access a YouTube channel, you immediately come across a banner displaying the name of the channel. But in reality, this is the channel's cover photo.
It is therefore an essential element to present your brand. Extravagant or minimalist, you can choose the image you want. It just needs to be a perfect match for your brand, because it's the first thing your visitors see when they land on your page.
If you are not an experienced graphic designer, there are plenty of tools on YouTube to help you get started with the subject or use Canva.
A little tip for the rest: It is recommended that you upload your cover photo in 2560 x 1440 format with a maximum file size of 4 MB for optimal viewing.
Adapt your content
There are all kinds of corporate videos: from advertising campaigns to product demonstrations. It's up to you to define the content you want to deliver based on your industry, your offer and your target audience.
Then, if you have a complex product and want to let your followers learn more, video tutorials are perfect for you.
Want to share the positive feedback from your customers? Think about testimonials to convince your visitors. Better yet, do both! This way, your channel will have diverse content and resonate with all types of Internet users.
However, don't neglect your most loyal fans. Also, create content tailored to your audience. The more you meet the needs of your primary audience, the more likely you are to stand out.
Upload your first YouTube video
Your YouTube channel is now ready, it's time to upload your first achievement. When you have shot and edited your first video, all you have to do is upload it to YouTube's servers. You will find the download option at the top right of the screen when you log into your account.
Don't go too fast, the process is not over yet.
Optimize your SEO (Search Engine Optimization)
Have you forgotten that YouTube is a Google product? If you optimize your videos correctly, you will see them appear in number one position on both YouTube and Google. A winning combination!
When you upload a video, you need to fill in a title, description, keywords and hashtags. Just as the Semrush site allows you to set up SEO for your website, YouTube has its own tools to help you optimize the SEO of your videos.
Complete this section as precisely as possible and use hashtag generators to find the best hashtags and keywords to describe your video and business.
Above all, do not neglect this step, it is essential so that your exploits are easily detectable in the YouTube search bar. You will gradually learn to recognize terms that are likely to bring you more traffic to your YouTube channel.
Be careful though, it's true that a keyword-rich title and description can be good for your business. However, it should not be abused. Remember: Too many keywords kill everything!
Having your video on YouTube can also help you appear at the top of search engine results.
Keep the Planning up to date
Success is a long process.
Creating a YouTube channel, posting a few videos and stopping there won't be enough to achieve success, you have to get to the top of your game.
It takes time and effort to create a YouTube channel. Viewers expect consistency from a channel they subscribe to. As soon as you publish your very first video, you need to plan for the next ones.
Not sure you can shoot a video every week or every two weeks? This is not a problem. Spend a day on your calendar recording multiple videos, then stream them at your own pace.
Integrate your YouTube channel to your website
Well done! You now have your website and you have created your YouTube channel.
But what about the combination of all of this? Your website is the best place to display all of your videos with confidence. Below are some ideas for presenting them in the best possible way: Put them front and center. Your video is beautiful, and for good reason you spent a lot of time on it.
That's enough reason to post it everywhere, starting with your site's home page.
This is what your visitors will see first, and this is what a video is all about.
Engage Your Community Through Comments
Indeed, if YouTube is what it is today, simply because people are increasingly interested in visual content.
This is what we learned from the Youtubers who created a YouTube channel: you can create exceptional engagement by making quality videos. To succeed:
You need to build a community around your channel.
Interact with your visitors. This is a very important step in creating engagement.
Respond to comments, ask questions, respond to requests and most importantly, listen!
Your followers' goal is to see your videos, so give them what they want. You should know that with a well-fed community, you will create a maximized audience.
How To Create A YouTube Channel – FAQs
How Many Subscribers on YouTube to Make Money?
To start making money directly from YouTube, creators must have at least 1,000 subscribers and 4,000 viewing hours in the past year.
Once this threshold is reached, they can sign up for YouTube's Partner Program, which allows creators to start monetizing their channels through ads, channel subscriptions and memberships.
How Many YouTube Brand Accounts Can You Have?
Fortunately, YouTube came up with the idea of creating multiple YouTube channels under one Gmail account. You can create up to 50 YouTube channels associated with a single account.
How To Increase Your Visibility On YouTube?
Get displayed by YouTube organic search results.
Create descriptive, keyword-rich titles.
Use quality, keyword-rich descriptions.
Use quality tags.
Improve the quality of your thumbnail images.
Write transcripts for your videos.
Offer educational, entertaining, or both.
Take advantage of viral trends.
Use any YouTubers who are invited to you.
How To Present A YouTube Channel?
Introduce your channel and tell them why they need to subscribe. Keep it short. You can quickly present the benefits of your channel to new viewers. This should let your visitors know who you are, what your content is and when they can expect new downloads.
How to Delete your YouTube Channel?
To Delete, you can choose to temporarily hide the content of your channel or delete it permanently. to do so click here. This procedure only deletes your YouTube channel, not the Google account you use to sign in.
At What Age Can You Create A YouTube Channel?
In the case of YouTube, it is illegal to own a channel if you are under the age of 13, even with your parents' permission.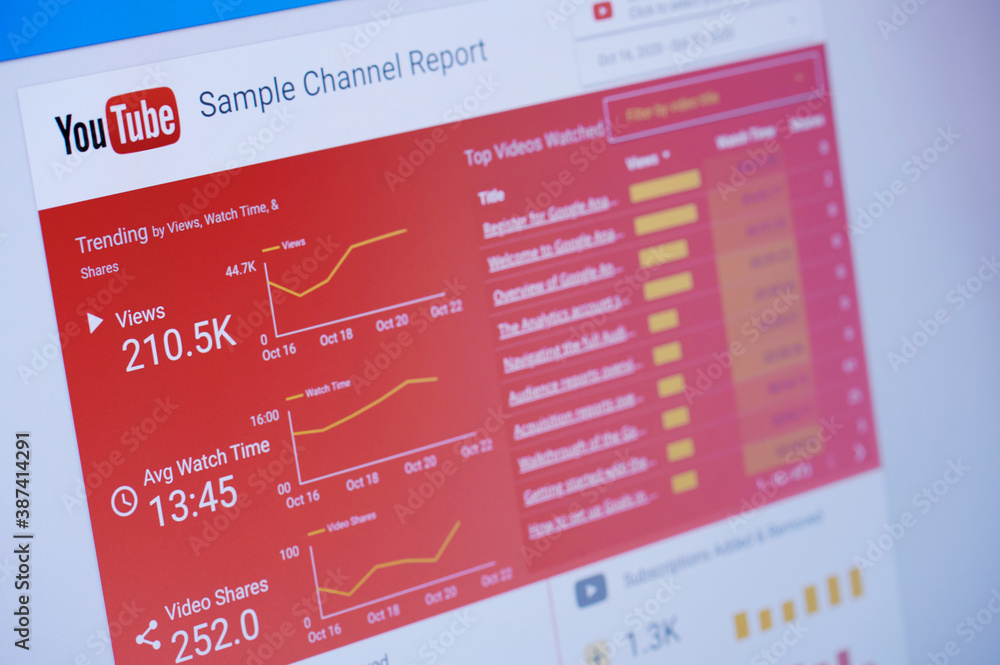 Did you create a YouTube channel? If not, I think now is the time to do it.