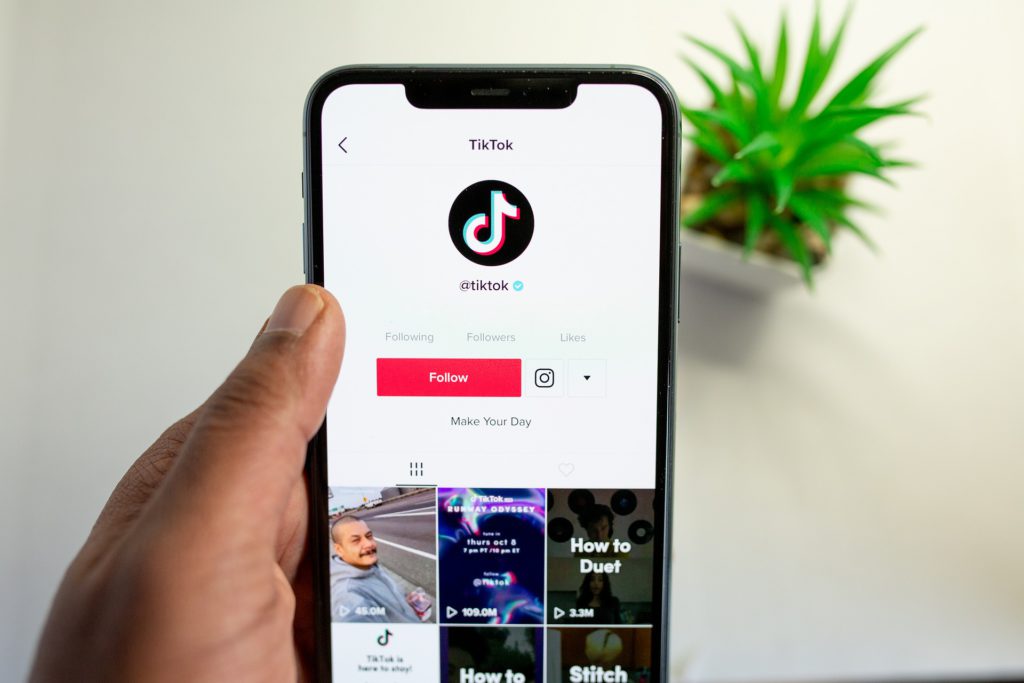 The rising of TikTok
TikTok, also known as Douyin in China, is today's one of the most popular and probably most interesting social media platforms. The app allows users to create and share short videos along with songs, effects or sound clips with each other, all in ambient sync.
Available in more than 150 countries, TikTok app has won over with a playful concept of video clip reproduction. Whether you really love a song or, on the contrary, you want to make a parody of it, you are free to post whatever you want to your account, as long as the video is only 15 seconds long.
Generation Z and TikTok
But what is the reason for this dazzling success? It is mainly the principle of challenges that has greatly contributed to the success and notoriety of TikTok. The narcissistic interest of teens and their desire to show off are also a big factor in the development of this social network. The short format of the videos is also a definite plus, fueling the zapping effect on iphone and android phone, which consists of moving from one subject to another at a very fast pace. Users do not have time to get tired and therefore do not feel like wasting their time.
We can easily say that TikTok is the new social network for Generation Z. Based on the sharing of music and / or funny videos, it has already won over several million users. Most teens and young adults around the world check the TikTok News Feed for news, challenges, buzz and music videos.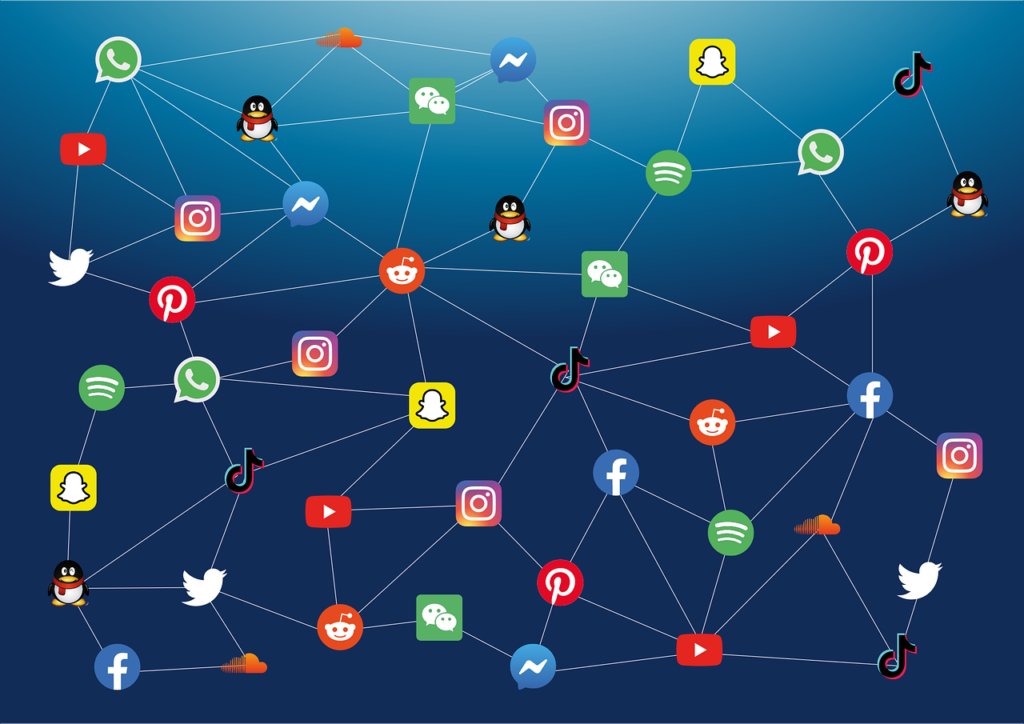 How to use TikTok?
Very simple. The application provides you with optional filters and effects to enhance or, on the contrary, make your video ridiculously fun. Create your 15-second video by syncing music of your choice to it and then post it. Mime a song, parody it, perform a scene from a cult movie or show off your dancing skills in an intricate choreography and the follows are assured. Don't forget to add hashtags to categorize your video, so other people in the community can discover it. Info for those who do not yet know TikTok, the #TikTokChallenge allows you to see the latest challenge videos broadcast.
Like any good self-respecting social network, you can log in to follow video creators, like and comment on their videos, in addition to being able to post your own and then use the share button.
Even when you are away?
In short, this social network has been adopted by the youngest for its entertaining concept, its ergonomics and its ease of use. But how to properly login and continue using TikTok when you are on the move or in a place that does not have sufficient network coverage? TikTok needs an internet connection to function and allow you to follow the news feed of your friends or the influencers.
If you are on vacation in the countryside where there is not sufficient network coverage, if you are travelling for several hours…in short, if you cannot do without watching TikTok videos for a while, here is a simple solution to download and watch them offline.
How to create and download TikTok videos
Creating humorous or offbeat TikTok videos can take some getting used to, especially getting to grips with the speed-up and slow-down effects or using the filters palette. You can upload the videos you created on TikTok to keep them on your smartphone, or to share them on other social networks if you want. When exporting, a watermark is added to the top left of the image, with a TikTok logo and your nickname.
Videos created on TikTok can be downloaded with TikTok downloader or TikTok video downloader. This allows you to save not only those that you have created, but also those of other users, if they have not deactivated the functionality.
How to download TikTok videos? It is also possible to download videos made by other users, only if they have activated the appropriate privacy setting. Be careful, however, to respect the rights of Internet users: being able to download a video does not make it free and royalty-free, and it cannot be used without the consent of its creator. As with your own videos, other users' videos feature a watermark with the TikTok logo and their nickname on the app.
YTD Video Downloader, best free video downloader
Available for Windows and Mac, YTD Video Downloader & Converter is the video converter for videos that are normally only accessible by streaming and therefore depend on an Internet connection. This download utility allows you to retrieve videos in your storage space in order to watch them offline.
Like Facebook, Twitter or Instagram, TikTok also does not allow downloading its videos or at least all of its videos. But as we like to share the good stuff here, so we will see, by three methods, how to easily download TikTok videos, even those which are not free to download.
One important thing to add here is that the authors are the sole owners of their videos. Any unauthorized downloading or uploading of content and / or any violation of intellectual property rights is the sole responsibility of the user. If you download a video, it doesn't matter if it's free or not for download, know how to put it to good use.
Why choose YTD Video Downloader?
Accessible to all users, YTD Video Downloader is almost childishly simple. From the novice to the more experienced, anyone can use it, especially for downloading short videos like the ones posted on TikTok. No special computer knowledge is required. The app interface is available in several languages and requires little manipulation by the user.
YTD Video Downloader is therefore an app for downloading videos accessible in streaming from social networks like TikTok, Facebook and a long list of video streaming sites. Complete and efficient, it is therefore compatible with the most popular video streaming sites available today. It will allow you to enjoy your videos without sacrificing graphics quality. And if the original video is of standard quality, you can improve the resolution without going through third-party conversion software.
Multiplatform, YTD fulfils its mission in a few simple steps and a few clicks, which we will go through, to leave no unpleasant surprises to the user.
What are the main features of YTD Video Downloader?
As mentioned earlier, YTD Video Downloader allows you to select the videos and download them in moments, whether from TikTok, Facebook or Vimeo, in a file format compatible with most multimedia devices.
And to save you time, the app even allows batch processing of downloads, via a specific channel or theme playlist. Easy to download, too.
YTD Pro features
Users will be able to download the free version of YTD Video Downloader. For you readers, a 7 Day Free Trial of YTD PRO Version is also available here . Owners of a Premium version enjoy unlimited downloads of separate videos, an unlimited number of videos per playlist and per channel, and multiple simultaneous downloads. The Premium Pro version also offers the possibility to convert videos to iPhone, iPad, MP4, WMV, AVI, MP3 and more, to have an advanced panel where you can monitor activity and free email support. Users will have faster (up to 4x) download speed and automatic resume/retry when internet connection fails. YTD Pro provides Ad-free experience and no installer offers.
How does YTD Video Downloader work?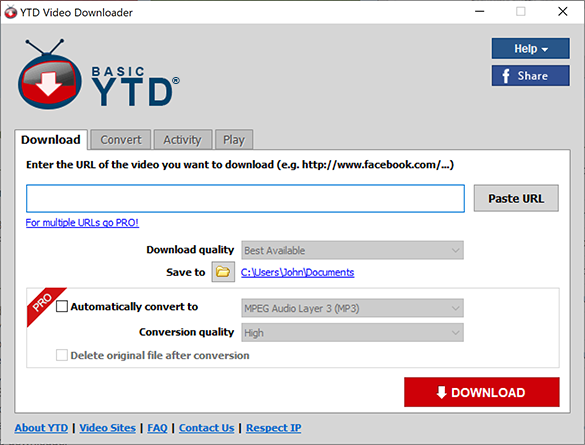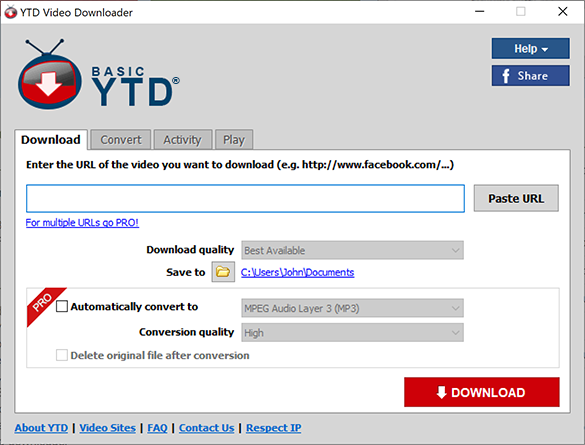 After downloading YTD Video Downloader, run the program as administrator. The installation procedure is like the rest of the software: quick and easy. As previously mentioned, no third-party applications will interfere without your prior permission.
The steps are:
Go to the page from which you want to download the video and from the address bar, with the left mouse button, highlight the page address;
Click on the highlighted address with the right mouse button and in the contextual menu press "Copy" (you can also use the key combination "CTRL + C");
Go to Start and launch YTD Video Downloader;
Click on the "Paste URL" button;
To start the download, just press the "Download" button.
How to download TikTok videos with TikTok Downloader?
As surprising as it may sound, TikTok allows you to easily save any video placed on the social network, as it has the save video option (save video button). The video is thus saved in your local storage and can be viewed at any time, even without an Internet connection.
One of the key points of this feature is that the video is saved in a very common format. All the content you download from TikTok is stored in MP4 with TikTok Video Downloader. This makes it easier for you to store, copy, and share it across a variety of services and devices. Just tap the share icon and your post will be visible to others.
Next, we'll walk you through how to download a video from TikTok in an easy way. First, find the video you want to download. Once you have it, click on the arrow that is on the right side.
From the TikTok online service, go to a posted video that you want to download to watch it offline. Click on the small arrow at the bottom of the post to display all of the sharing tools. Select the command "Copy link". This link consists of the domain name, followed by the username, video type, and a unique number that relates to the video.
Go back to the video downloader interface and as previously done, click on "Paste link". The same video settings window is displayed to let you control.
Important note
Note that unless expressly authorized otherwise, the user accepts in the general conditions of use by installing the app not to copy, modify, publish, transmit, distribute, participate in the transfer or sale, create derivative works, or in any other way to exploit, in whole or in part, any proprietary material or Third Party Content.
This is because all proprietary materials are subject to copyright, trademark and / or other rights under the laws of applicable jurisdictions, including domestic laws, foreign laws and international conventions.