The video streaming market is valued at around $25 billion. The most popular video streaming sites list includes YouTube, Netflix, Vimeo, Yahoo! Screen and Daily Motion. By far the most popular platform is YouTube with over 2 billion monthly active users.
But why is YouTube the most watched video streaming website?
Launched in 2005, the online video platform offers a wide variety of content, including TV clips, educational videos, music and game videos, entertainment content and more.
One thing to be noted is that slow internet connection can cause problems while streaming videos online. With a YouTube video downloader app, you can download videos to your PC or smartphone. This way, you can watch videos at a suitable time without that nagging buffering icon.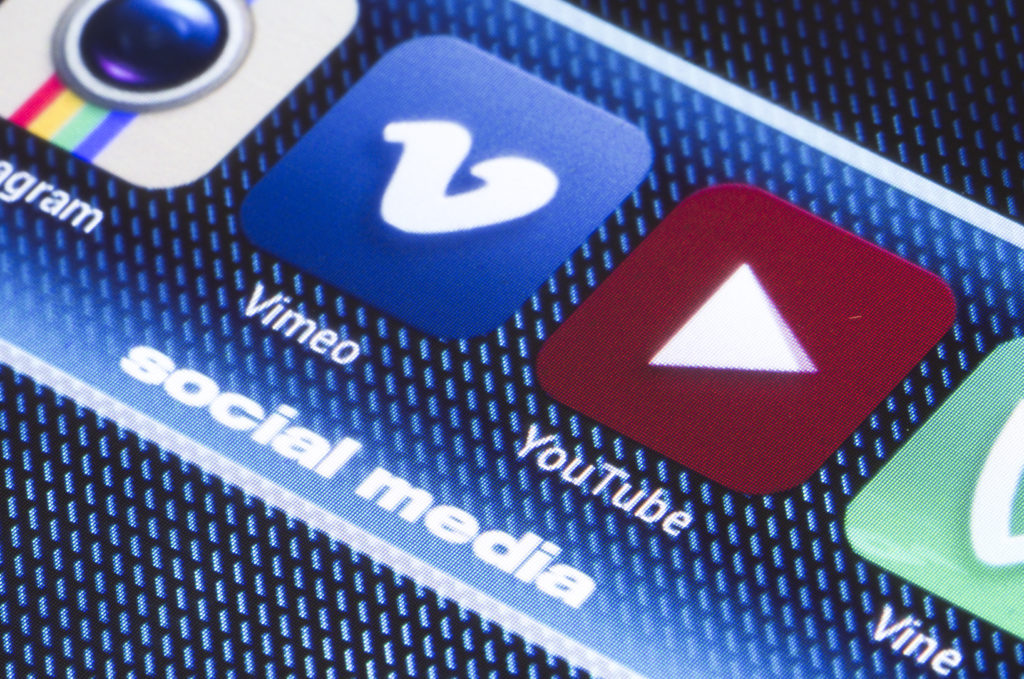 4K Video Downloader or YTD Video Downloader? Best Video Downloader Review.
For this article, we have selected the best apps for downloading videos. My plan is to continue writing these reviews, so that users can make the best choice and understand the pros and cons of each YouTube downloader on the market.
Why would you need an app like this? Well, if you want to save a video in case it is taken offline or make a backup of your own videos for backup, then you need a downloader.
These apps will allow you to download and save videos, in the format of your choice. You can usually choose to record the entire clip or just audio, which is a great choice for music videos and video podcasts.
Best Video downloaders can also come in handy in other circumstances. If you have a slow internet connection, you will find that streaming videos can be overwhelming. With the right downloader, however, you can set the videos that interest you to download overnight so they're ready and waiting for you to enjoy in the morning, stutter-free and buffer-free.
4K Video Downloader
4K Video Downloader is one of the best tools for fast and hassle-free YouTube downloads. It is simple to use, highly customizable, ad-free, and does not include any additional software provided.
To retrieve a video, simply copy its URL from your web browser, click "Paste URL" and select a format, quality and location from exit.
There is a large selection of formats – video and audio – including MP4 and MP3. You can download captions for individual videos, as well as 3D videos.
Exploring the properties allows you to change options like multi-stream downloads (increasing the number of streams speeds up downloads, but increases the risk of YouTube blocking your IP address) and set up a proxy connection.
Pros:
user-friendly
supports a wide variety of formats
manages YouTube subtitles, especially in the paid version
allows direct export in audio format
manages the batch download in all its form
fairly light, occupies very moderately the RAM
Cons:
Only one simultaneous download in the free version
The free version limits the number of playlist and channel downloads
Advertisement in the free version
Overall, 4K Video Downloader is a cool software for downloading videos and audio in high quality from all the popular video hosting websites. The free version itself offers many features and is self-sufficient for downloading videos without any compromise in quality and speed.
YTD Video Downloader & Converter
YTD is one of the best online video downloading apps because it stands out with its built-in converter tool and player module. Its free version is enough to quickly download many videos on dozens of platforms.
Available on 2 versions (free version and PRO), YTD Downloader is an app that offers the ability to download videos from many platforms on the Internet. Its high ranking in users choices is also due to the fact that it also offers video conversion and an integrated playback module.
How to download videos with YTD?
This tool is easy to use and available in many supported languages.
Just paste the URL of a video from many online platforms like Facebook, DailyMotion, Vimeo, and dozens of other sites. The user can then set the video quality up to 1080p and choose the destination folder.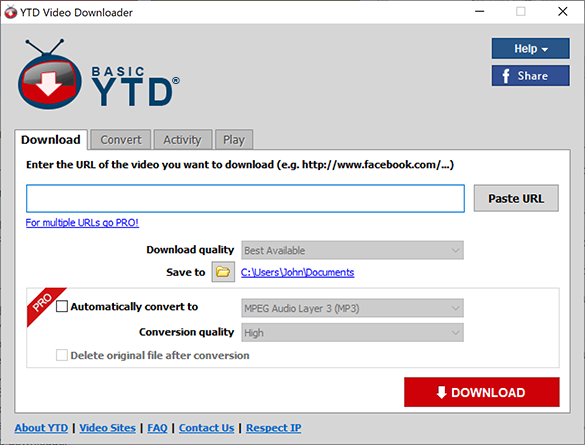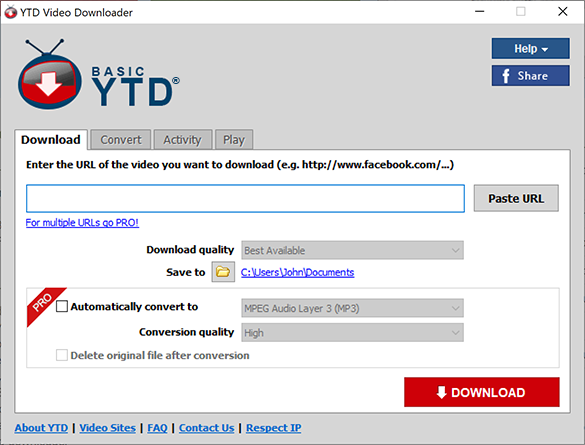 Additional features
As stated above, YTD also stands out for its video conversion module which will allow you to play video on iPhone, iPad, PSP, on smartphones and to WMV, AVI or MP3 audio formats. Among the options, it is possible to configure the quality, the size of the file or the start and end of the video.
In addition, the app offers full screen playback of downloaded videos and management of a playlist. Note also that YTD Downloader also exists in a paid Pro version, allowing to convert videos automatically after their download or to paste several URLs at the same time.
Pros:
user-friendly
supports a wide variety of formats
allows users to download from a long list of sites
converts multiple formats including MP3, MOV, WMV, MP4, AVI, 3GP, FLV, and more
downloaded videos can be watched on multiple devices including iPhone, iPad, Samsung Galaxy, Kindle Fire, iPod, Blackberry, HTC, and more
the program's integrated video player allows users to watch the video immediately
Cons:
Customer support is only available with the paid version
Can only download multiple videos with paid version
To conclude, even if 4K Video Downloader is a good basic video downloader, we strongly recommend YTD Video Downloader & Converter, due to its many additional features, 100% virus-free and user-friendly interface.