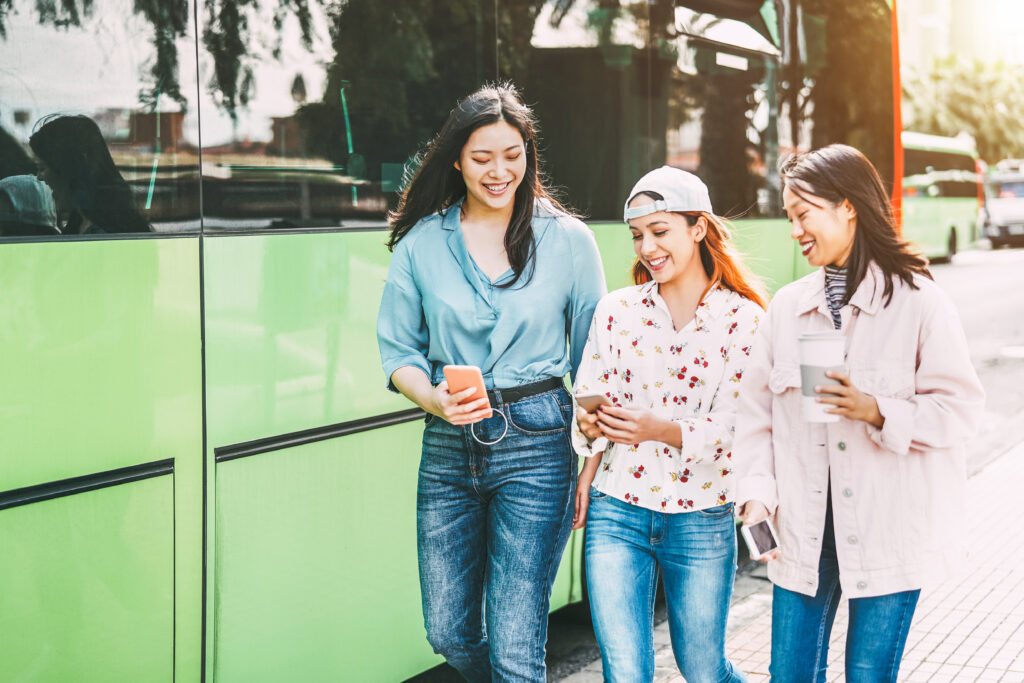 What is Bilibili?
Bilibili, established in 2009, is China's largest anime streaming site, as well as one of the country's largest video-sharing sites. The Shanghai-based company declares itself as the online home of ACG fans: Anime, comics, game.
The company developed a platform mainly dedicated to Millennials and Generation Z Chinese, to watch pre-made content or create their own entertainment videos. The difference of Bilibili lies in its ability to create a very active community in the niche market of ACG culture.
With the rapid growth in the number of users, the company has expanded into many new categories, including advertising, mobile gaming and e-commerce, Bilibili was originally inspired by Japanese video site otaku Niconico.
With 100 million daily active users, Bilibili now outperforms both Niconico and its older Chinese competitor, ACFun.
What does its content look like?
The platform's traditional emphasis has been on gaming, however, Bilibili has become increasingly attractive to fashion, luxury and beauty brands.
A true Asian YouTube, the company has carved out a place in the market despite fierce competition from big names Tencent, Baidu and Douyin (the TikTok of the Chinese market).
Bilibili's user base is generally younger than other Chinese short video apps. In fact, around 80% of its users are in the 16-25 age group.
Better than TikTok, Facebook and Pinterest
As mentioned before, the app can best be described as "China's YouTube". The average daily time spent on the platform by users exceeds 85 minutes, and on average, 450 million videos are viewed every day on Bilibili. User engagement with the content is huge, averaging 1.1 billion interactions per month. Bilibili has a popular feature that allows users to leave a comment during the video, which will then appear at that exact moment on the side of the screen.
Unlike TikTok, this popular video-sharing social network among 15-25 year olds, Bilibili relies on professional quality content. Without going down to the level of Netflix, whose videos are real film productions, Bilibili relies on experienced creators to produce sought-after content.
By comparison with Western platforms, its offer corresponds to YouTube channels run by companies or semi-professionals. This type of production is perfectly suited to capture the attention of Bilibili's target audience: Generation Z.
Generation Z explained
This demographic segment is targeted by the Chinese internet giants for two reasons. The first is that it represents 328 million potential customers in the Middle Kingdom alone. This is the equivalent of the entire population of the United States.
The second is that users born between 1997 and 2010 have significant purchasing power, either because they already have a first job, or because they benefit from their parents' pocket money – money they are happy to spend online.
In addition, targeting Generation Z allows Bilibili to position itself today in the enrichment of the Chinese middle class. This demographic group represents 24% of the country's population and, as it enters the workforce, will be the most likely to benefit from the growth of the Middle Kingdom in the coming years.
Everything has been designed so that these young Internet users get used to spending as much time as possible on the platform today. In addition to video content, online games (mainly on mobile) are also offered.
The recipe is paying off: the average Bilibili user spends an average of 80 minutes per day on the site, which is double than an active YouTube user (40 minutes) and five times more than a Pinterest user (less than 15 minutes). The platform already has more than 170 million active users, and that number continues to grow.
Reasons for Bilibili's success with Young Chinese Internet users
Quality User Generated Content (UGC)
Bilibili stands out from competing platforms because it is able to offer a wider range of content, including traditional and non-traditional cartoons, in fact the high quality video created by downloaders has represented 89% of the total delivery volume of the Bilibili platform, while the number of active downloaders and the number of downloads increased by 143% and 148% respectively (end of 2018).
As a result, Bilibili is able to license a wider variety of anime than its competition, which Chinese Gen Z users love. The quality of the content is at the heart of the loyalty of Bilibili users, which constitutes the greatest competitiveness of the Bilibili platform.
Strict membership rules ensure passionate and knowledgeable members
Currently, the Bilibili platform is the only large-scale video sharing platform in China with strict access standards. If new users wish to register as an official member, they must take a quiz of 100 questions ranging from the history of the company to Japanese manga artists.
These high-end users have improved the culture dynamics of the Bilibili platform community, which is strikingly reflected in the uptime and retention rate of Bilibili users.
« danmu » – a highly interactive social experience on the same screen
The best-known feature of Bilibili is its 弹 幕 (danmu – "bullet comments" – a loan word from Japanese), a user chat system originally invented for Niconico where time-synchronized comments are superimposed directly on the video while it is playing.
The danmu system creates a very social viewing experience, comparable to that of a busy movie theater: at key moments in a video, reactions spread across the video in a dense tidal wave, often covering the entire area of the source material.
People go to Bilibili for the community as much as for the videos themselves. This gives Bilibili an edge as users report feeling like they are watching their favorite shows with friends.
In addition, the danmu of Bilibili are cumulative over time. Danmu are time-synchronized and tied to the video itself, meaning echoes of reactions from previous viewers are always accessible, as if everyone is watching at the same time.
On Bilibili, danmu's system means that social conversations around video aren't just a second-screen experience – they're on the same screen and always attached to the video.
Bilibili users are young and dynamic Chinese Gen Z
I will say that again: over 80% of users are labeled as Gen Z, the generation born between 1990 and 2009.
The average age of current Bilibili users is 21, and the average age of newly registered users is 19.8, most of whom are people living in second-tier cities and under.
Bilibili's power to attract large numbers of Gen Z Chinese should delight brands that want to attract young emerging consumers from China.
All of this is encouraging for brands that care about Gen Z Chinese consumers, and even more so when you consider the engagement of Bilibili users.
Far from anime and games, Bilibili also offers sections devoted to beauty, fashion, entertainment, advertising and digital.
No matter what area a brand is active in, there is likely a way to leverage a strong content culture on Bilibili for customer acquisition and engagement.
Brands can now sell on Bilibili
New Bilibili e-commerce mini-programs have appeared on the platform. Bilibili platform downloaders can use the mini-program to sell goods. In addition to scanning the application, users can enter mini-programs through active links in messages from some uploaders.
The Bilibili platform does not provide a special entry for mini-programs on the Bilibili platform. In addition, Bilibili has collaborated with other major players in e-commerce to stimulate their development in this area.
In order to tap Gen-Z users with an appetite for the anime subculture, Taobao and Bilibili are working together to launch initiatives to better connect users, merchandise and content creators on both platforms.
As part of the partnership, the Alibaba-owned online marketplace will introduce content creators from Bilibili to Taobao. They will join the more than 1.6 million writers and influencers currently on the site, who produce promotional content, such as blog posts and live feeds on topics ranging from clothing to furniture.
Taobao will also help the Shanghai-based streaming site market its intellectual property assets, including official mascots, virtual idols, original documentaries, and animated content.
Conclusions
Bilibili is currently the largest video sharing platform in China.
Brands should consider writing their comments ahead of time and strategizing for sending them in the video, to build a stronger bond with their followers and users.
As a platform with high user interaction, it has great potential for growth, especially with expanding topics on the app such as fashion and beauty.