Download Unlimited Videos and Playlists 60% OFF!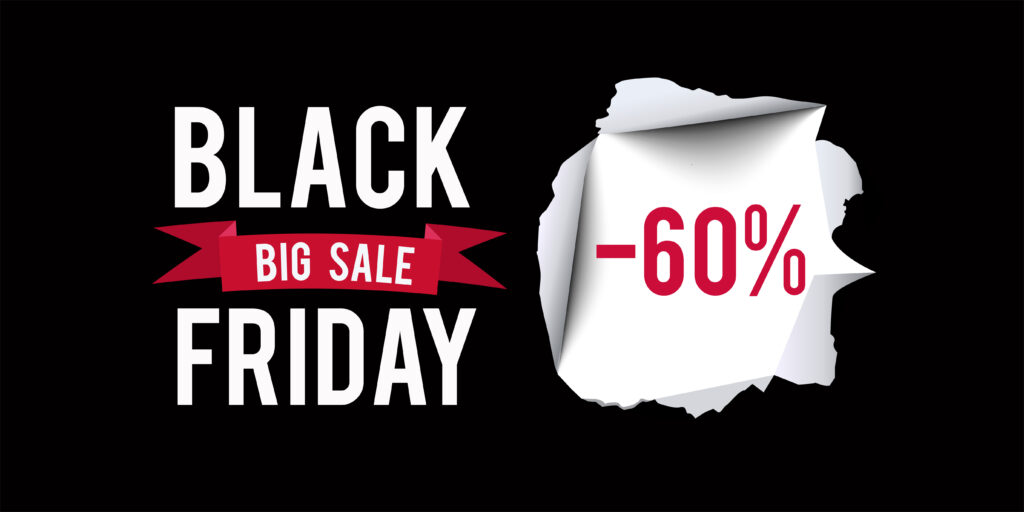 YTD Video Downloader & Converter couldn't leave you out of the Black Friday and Cyber Monday promotions without offering you a significant discount! So the good news is that you may unlock YTD Pro capability, at 60% Discount!
Black Friday phenomenon
Every fall, Black Friday is the occasion for a rush in the stores. Traffic jams on the outskirts of shopping centers, endless queues at the cash desks of shops, slashed prices and mind-blowing promotions are on the menu for this special day.
Where does the term "Black Friday" come from?
Some claim that Black Friday was born in the 1930s, at the initiative of traders wishing to revive the American economy after the great depression of 1929. The key days of the stock market crash which took place in New York between 24 and October 29, 1929 were often called "black Thursday", "black Monday" and "Tuesday evening".
Others argue that the name "Black Friday" would illustrate the very congested road traffic on that date, which marked the arrival of Santa Claus in malls and shopping arcades.
Another story goes that the term "Black Friday" reveals the frustrated state of mind of bosses about the absence of their employees on the Friday following Thanksgiving …
Whatever the real origin of this date, it took on its importance in the early 1960s and over the years became the biggest shopping day of the year in the United States.
YTD Pro Black Friday 2022
You should better Hurry up! Save big this Cyber Week!
Your YTD Pro Subscription lets you:
Download unlimited videos and playlists from 60+ popular sites
Convert videos to iPhone, iPad, MP4, WMV, AVI, MP3 and more
Download multiple videos at the same time
It also brings other amazing features, such as:
Advanced panel where you can monitor activity
Faster (up to 4x) download speed
Automatic resume/retry when internet connection fails
Ad-free experience and no installer offers
Free email support
Our offer ends on November 28th at midnight, why miss it?